OFEA offers many opportunities for our members to get involved and support our efforts to be the best resource for events and festivals in Oregon.  To learn more about how you can get involved and volunteer please visit our Committee page or contact Jill Ingalls, Executive Director, at Jill@OregonFestivals.org.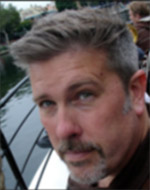 Steven Bledsoe
President
Steven Bledsoe has 25 years in the Special Event Industry. Steven is the Waterfront Event Manager for The Portland Rose Festival, the Official Festival for the City of Portland. Steven's main area of focus is the production of CityFair, Portland's longest running Waterfront Park event. Prior to Rose Festival, Steven was with the Oregon State Fair in Salem. Steven's experiences also include ten years with FASTIXX/ TicketWest where he gained his large scale event experiences with Oregon Country Fair, Grateful Dead, Dave Matthews Band, Jimmy Buffett, and Pavoritti.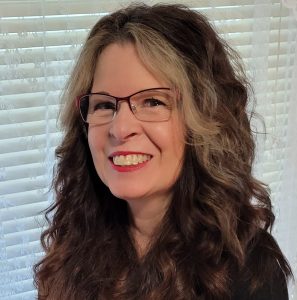 Kathy Boyd
Vice President
Kathy Crosby was long ago dubbed by Scott Ingalls as the "OFEA's Biggest Cheerleader" and is thrilled to bring those talents to the Board of Directors in official capacity.
An Oregon native, she has been hosting and organizing events since the 1970's when she was a Rainbow Girl in Clatskanie, Oregon. Since those days she has become, not only a global and internationally award-winning entertainer and songwriter but has over the years planned and hosted events as part of the Oregon Hospice Association, The Alzheimer's Association, the Oregon Bluegrass Association, and the International Music and Entertainment Association where she served as the Program Director. Kathy is also a member of Folk Alliance International, the Americana Music Association, and the Recording Academy – where her focus is advocacy issues for those in all aspects of the entertainment industry.
Kathy is also an emcee, writer, and public speaker on a variety of topics and a well-known mentor to entertainers in multiple countries.
Her goal with the OFEA is to assist in growing membership and helping both vendors and small festivals understand how this amazing organization can bring their product or event to the next level of success.
Kathy performs in the award-winning duo Phoenix with her husband Tim Crosby. In her spare time, she is the house Mistress of The Phoenix House in Salem, Oregon.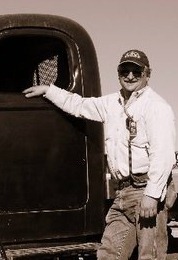 Rodney Lutgen
Treasurer
Rodney is a native Oregonian who grew up in the Santiam Canyon area. He has been farming for 35 years and currently works for IOKA arms as a mechanic. Rodney believes in community involvement and has participated as a volunteer in the Sublimity Harvest Festival for 12 years and has sat on the board of directors for 10 years. It's through that involvement that Rodney became associated with Oregon Festivals and Events Association. In his spare time, Rodney enjoys participating in truck pulls and Civil War reenactments.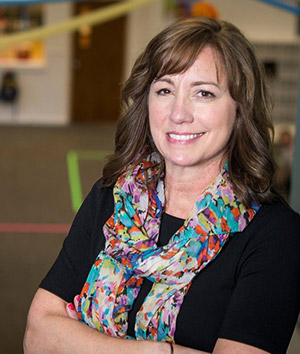 Kris Latimer
Secretary
Kris Latimer is the Executive Director for the Boys & Girls Clubs of the Greater Santiam. Kris has nearly 30 years experience in planning and presenting a wide variety of events, including national conferences in Austin TX, Washington DC, and St. Petersburgh FL, auctions, golf tournaments, festivals, and more. Currently Kris' organization raises $750,000 annually via five fundraising events held annually in the rural communities of Lebanon and Sweet Home.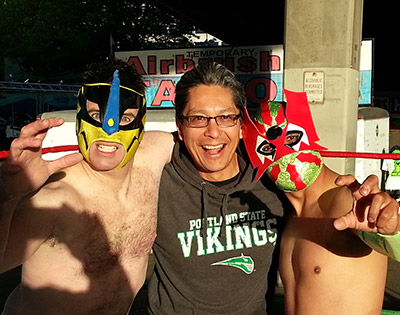 Armando Gonzales
Director
Armando (AKA Mando) is proud to be a native Oregonian. Born in Nyssa, Oregon,  Mando grew up in Dayton, a small community west of Salem. Mando was the 8th member of 17 siblings and so there was always a party in the Gonzales' home.
Recently, Mando retired from a successful career as high school counselor. He is now devoting his time to expanding the work of Mandos Mundo Entertainment, LLC, a family owned business. Mando's focus is on providing culturally specific entertainment & sponsorship coordination for a variety of festivals in Portland and the Willamette Valley. Mandos Mundo Entertainment is currently involved with the Cinco De Mayo Fiesta in Portland, Oregon State Fair, Woodburn Fiesta Mexicana, El Grito Festival, Mexico En El Corazon and Dia De Los Muertos Celebration.
Creating opportunities and opening doors for others is what excites Mando and keeps him motivated to seek new challenges. He loves collaborating and introducing new audiences to the Latino culture.
Mando is volunteer radio programmer on KBOO 90.7 FM every Sunday afternoon for the past 28 years providing Tejano music, news and social commentaries. This year he has taken on the position as co-chair of KBOO's 50th Anniversary Celebration.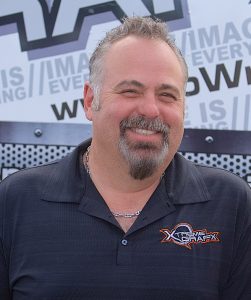 Arthur Meeker
Director
Arthur Meeker, owner of Xtreme Grafx, has been in the sign industry for over 20 years. He is passionate about the work he does for fellow business owners in the community. As a long time Albany resident Arthur knows a strong community presence is important to keeping a local business successful in the future and because of that, Xtreme Grafx sponsors more than 50 organizations and events each year. They have been named Small Business of the Year is both Albany and Lebanon.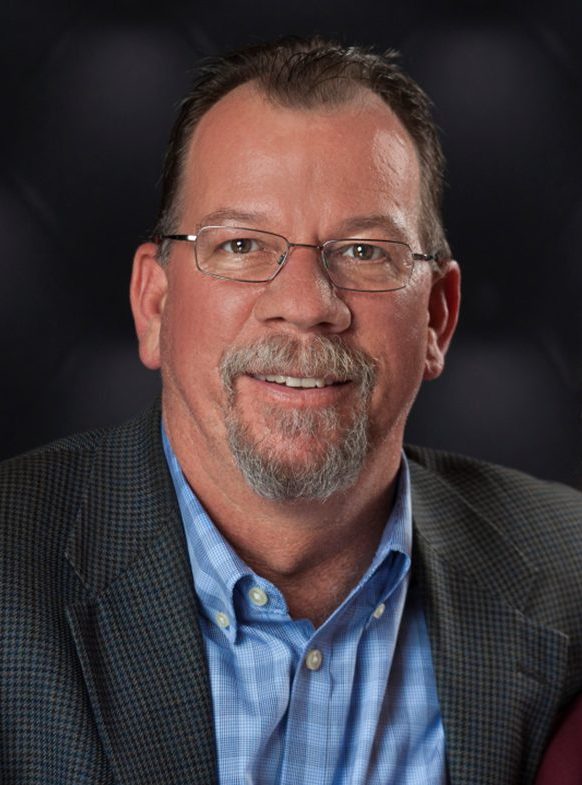 Larry Rogers
Director
Larry is the owner of Willamette Valley Productions and OregonLifestream.com. Willamette Valley Productions produces three annual Home, Garden and Wedding Shows in Oregon. Oregon Lifestream is a Virtual Event & Livestream Services company created to help connect people and events virtually. Larry retired in 2018 as the Market Manager for Bicoastal Media Willamette Valley, formerly Clear Channel Radio. He managed nine radio stations and a special events division in the Willamette Valley for nearly 30 years. Over this time, Larry worked with, created and promoted hundreds of successful events and promotions.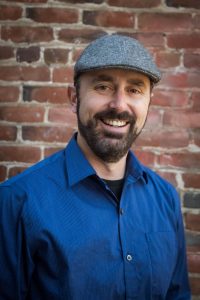 Courtney Latham
Director
Courtney (aka DJ Flip Flops) started Flip Flop Sounds in 2009 with a couple speakers and a mixer. Today, his company has grown into the premiere sound and lighting company of Bend.
Brian Owen
Director
Brian is CEO of Seaside Chamber of Commerce.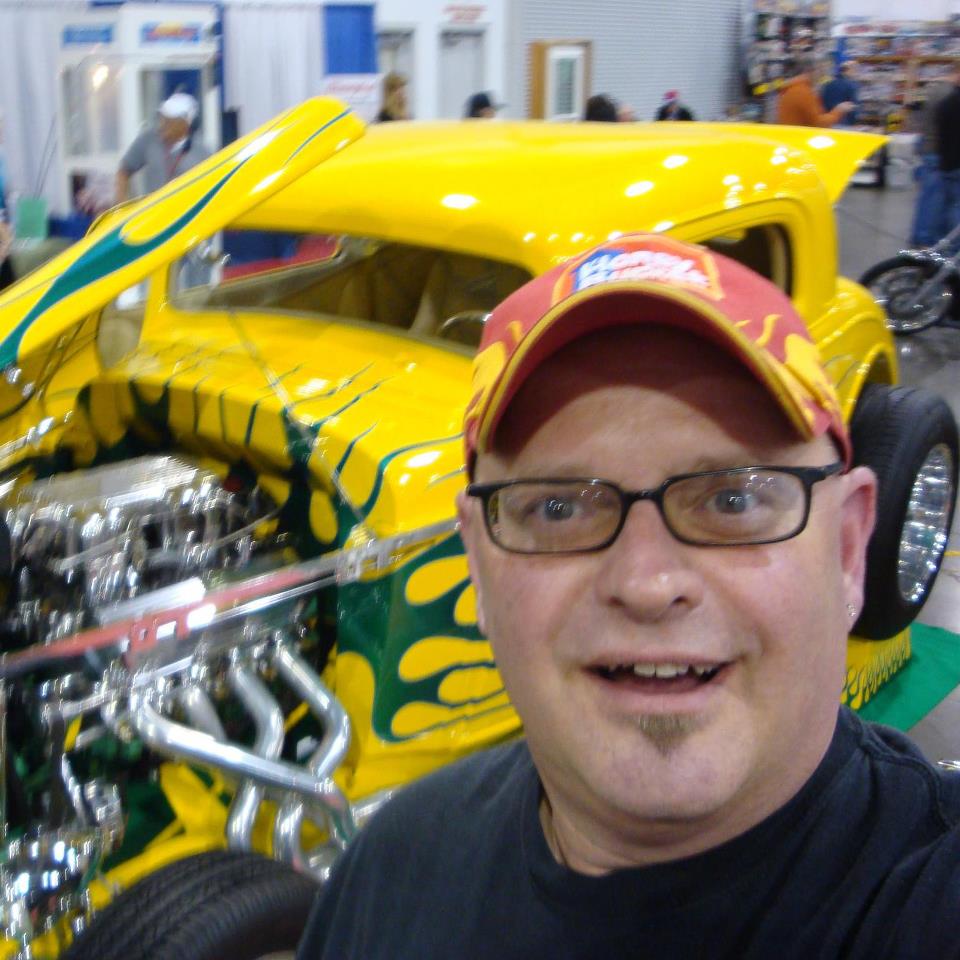 Terry Nelson
Past President
Terry Nelson has a background in management and has been involved in strategic planning and setting the course for businesses to move forward. He works with events large and small to assure their needs are met and shares his event expertise whenever possible. Terry currently serves on the board of the Oregon Festivals & Events Association, and has headed up the Membership Committee and the Supplier committee, which is responsible for OFEA Supplier Code of Ethics and generating Scholarships for various OFEA educational opportunities.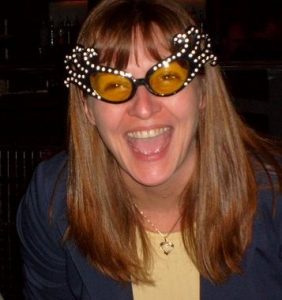 Jill Ingalls
Executive Director
Jill has been involved in putting on events and horse shows since she was 8. She has worked in the hospitality and tourism industry in the Portland area and has been the Manager for the Albany Downtown Association. She was appointed by the Linn County Board of Commissioners to complete the construction and launch the new Linn County Fair & Expo Center. Serving as the marketing director, she re-established the Linn County Fair and attracted hundreds of new and self-produced events to the new facility. After 10 years of she returned to her passion of association management and embarked into self-employment with Ingalls & Associates in 2004. She is now the contracted executive for several associations. She and her husband Scott own Ingalls & Associates where together they produce their own festivals, contract for production of conventions, trade shows and annual events and for sponsorship and marketing development for others.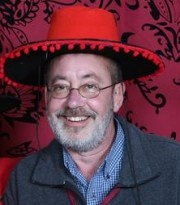 Scott Ingalls
Volunteer Extraordinaire
Scott has extensive experience in promotions, boasting ownership or management of over 200 different events. Scott provides training and workshops for the OFEA as a volunteer extraordinaire. Because he is the spouse of our Executive Director, he claims to just be the "show pony" and simply is part of the team. Scott provides training, workshops and ask the expert advice for members, plus shares his expertise and experiences.  He has become known as the "voice" at the annual conference – as the emcee of the annual Ovation! Awards.  Scott also volunteers as the committee chair of the Ovation! Awards, Showcase Committee and Trade Show for the conference. In his real life he owns and operates Ingalls & Associates, an agency that provides services ranging from consulting to full production of events and marketing campaigns. He is a civil war reenactor and enjoys getting together with friends and clients to plot and plan bigger and better events.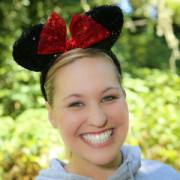 Macy Henderson
Office Administrator, Finance
Macy is here to keep us organized. She organizes staff and resources for various events including setting up cash handling, ticket sales and merchandise. She will track your conference registrations, payments and invoicing too!  She prepares financial statements for the OFEA Board and serves as a main point of contact for the association.  Macy enjoys her 3 young children, camping, horses and working on her farm.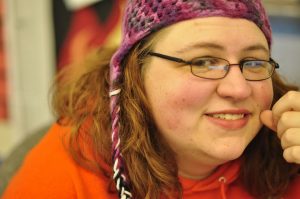 Ashley Christie
Member Services
Ashley is here for you, our members. She is working behind the scenes to be sure your membership listing is looking top notch and you are taking full advantage of your membership benefits. She works to keep the membership program fresh and information coming your way. She will be monitoring the member Facebook group as well as working to promote and increase membership, event listings and visits to the website.  When not working with OFEA she also runs her own design company - Ashley Christie Designs.