Oregon Festivals & Events Association Annual Conference
Our spring conference is our biggest gathering for festival and event industry professionals. Our speakers, seminars, round tables, entertainer showcases, a trade show and the Ovations! Awards provide an unparalleled opportunity to meet your peers from around the state while learning from experts.
We hope you'll join us along with event producers, sponsors, entertainers, volunteers, vendors and suppliers from across the state. Together, we can share information, resources and contacts to make our events more successful.
Get ready for a BIG, HAIRY ADVENTURE!
February 24-26, 2022
Seaside Civic and Convention Center
The conference committee is hard at work to bring you the best! Join us for educational breakout sessions from industry leaders, showcases from top performers, a chance to network at our Trade Show, and our annual Ovations! Award night recognizing the most innovative and successful events out there and those that help make them happen. Plus a chance to catch up with old friends, make some new ones, and connect with others in the industry. Check back soon for our Keynote Speaker announcement.

9am - Pre-Conference Workshop: Sell Your Event! with Teresa Stas
11am - Registration Opens
1pm - THE Conference Begins!: Welcome and Opening Keynote
2:45pm - Breakout Sessions
4pm - Hotel Check-in
5pm - Dinner on the Town
7pm - Hospitality Night & Entertainment Showcases
times subject to change
Check back soon for more info on breakout sessions!
Some of the topics being covered this year are:
Security
Non-Profits
Ambassadors and Courts
Sponsorship
Surveys and Polls
Flagging and CPR Certification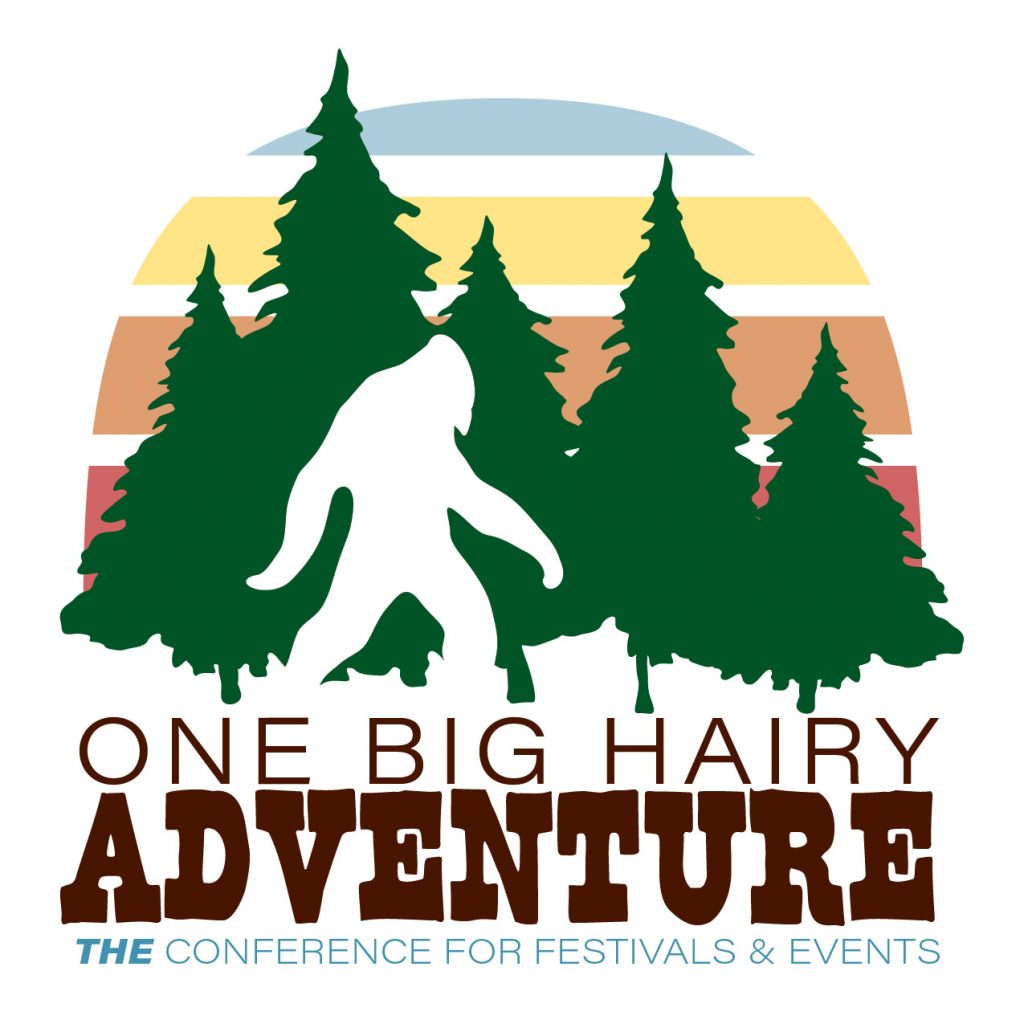 Sell Your Event! Sponsorship Workshop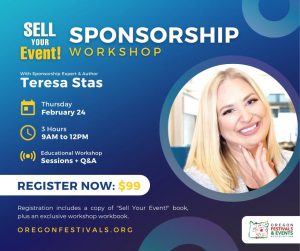 When: Thursday, February 24, 9am-Noon
Where: Seaside Civic and Convention Center
Cost: $99 registration fee
Join Event Sponsorship Expert and Author Teresa Stas as she walks sponsorship seekers through building a successful sponsorship program. This three-hour workshop will not only tackle subjects like finding sponsors, creating proposals, and making sales but will also allow attendees the chance to bring their specific sponsorship struggles to get advice and help from experts.
Registration Fee includes workshop, a copy of Teresa's Book Sell Your Event! The Easy to Follow Practical Guide to Getting Sponsors, and exclusive workshop workbook (value of $40).  Space is limited and the deadline to register is February 15, 2022!
Teresa Stas is a national speaker, author, and CEO of Green Cactus Sponsorship Agency. She was named one of 2019's "20 on the Rise Event Professionals" by Honeybook and RisingTideSociety.com. Teresa has brokered millions of dollars in sponsorships with national brands such as Toyota, Crown Royal, Geico, and T-Mobile. Her agency currently handles partnerships for over 20 events along the west coast including the national relay Hood to Coast, the Oregon State Fair, and music festivals Country Fan Fest and Das Energi. Teresa is an Oregon State University graduate, holds a Sports Marketing Certification from Columbia University and is completing her masters in Mega Event Management from Florida International University. She is the author of the book "Sell Your Event! The Easy to Follow Practical Guide to Getting Sponsors" and writes the column "Small Event, Big Sponsors" for IFEA's "ie" magazine, and her online course SellSponsorships.com has been used in the coursework for major universities. Teresa currently lives in central California with her husband and stepson.
2022 Conference Attendee Rates
$265 - Full Registration, Primary
$199 - Additional Attendee
$199 - One Day Registration
$99 - Pre-conference Workshop
$365 - Trade Show Booth with Full Conference Registration
$365 - Trade Show Booth with Full Conference Registration
$250 - Trade Show Booth ONLY
$25 - Booth Electricity