Oregon Festivals & Events Association Annual Conference
Our spring conference is our biggest gathering for festival and event industry professionals. Our speakers, seminars, round tables, entertainer showcases, a trade show and the Ovations! Awards provide an unparalleled opportunity to meet your peers from around the state while learning from experts.
We hope you'll join us along with event producers, sponsors, entertainers, volunteers, vendors and suppliers from across the state. Together, we can share information, resources and contacts to make our events more successful.
Mardi Gras in Seaside
February 29 - March 2, 2024
Seaside Civic and Convention Center
Grab your krewes, some beads, and join us for educational breakout sessions from industry leaders, showcases from top performers, a chance to network at our Trade Show, and our annual Ovations! Award night recognizing the most innovative and successful events out there and those that help make them happen. Plus a chance to catch up with old friends, make some new ones, and connect with others in the industry. Check back for more information this Fall and let the good times roll!
The OFEA Conference Committee is hard at work planning our 2024 event. We'll be updating the schedule as all our amazing speakers and sessions are confirmed. Some of the topics we'll be covering are: security, ticketing, sponsorship relations, digital marketing, event medical staffing, and event law.
Sign up for our newsletter to get the latest conference news sent right to you!
11am - Registration Opens
1:30pm - THE Conference Begins!: Anchors Away Welcome
2pm - Opening Kick-off (Sponsored by Afton): ComedySportz - fast-paced, competitive improv matches guaranteed to make you laugh and get you ready for conference.
3:10-4pm - BREAKOUT SESSIONS
Working with Food Vendors, Brandi Ebner, Deschutes County Fair & Expo
Recruit, Train, Retain: Onboarding, Jenn Clemo, Nonprofit Association of Oregon
Securing Public Gatherings,Susan Schneider, CISA/Homeland Security

5pm - Dinner on the Town - Check-in at the lobby no later than 5:30pm for your Dining Vouchers, then enjoy dinner at one of Seaside's great restaurants.
7pm - Hospitality Night & Entertainment Showcases (Sponsored by Funtastic) - Shipwrecked: just sit right back and you'll hear a tale about being washed ashore in Seaside. Grab your island gear and join us for live entertainment, Island Karaoke, tropical drinks, and island karaoke. Maybe you'll even find a message in a bottle?!
times subject to change
2023 session leaders included:
Rachel Bivens: Rachel Bivens is the Marketing Manager & Assistant Fair Manager at Lane County Fair. After graduating from the University of Puget Sound she returned home to Oregon. Rachel has a true passion for events and working with clients to help them create their vision while also working on our own events. Rachel started with the Lane Events Center and Lane County Fair as an Events Coordinator working with clients on their events and with commercial vendors and in the Fair office during Fair time. Rachel moved into the marketing role after about 4 years and added Assistant Fair Manager to her duties in 2013. Rachel has been with the Fair for 18 years and loves the fact that events are ever evolving and changing. Keeping things current and interesting is a challenge that she enjoys in everything she works on.
Steven Bledsoe: Steven Bledsoe has 25 years in the Special Event Industry. Steven is the Waterfront Event Manager for The Portland Rose Festival, the Official Festival for the City of Portland. Steven's main area of focus is the production of CityFair, Portland's longest running Waterfront Park event. Prior to Rose Festival, Steven was with the Oregon State Fair in Salem. Steven's experiences also include ten years with FASTIXX/ TicketWest where he gained his large-scale event experiences with Oregon Country Fair, Grateful Dead, Dave Matthews Band, Jimmy Buffett, and Pavoritti.
Jenn Clemo: Jenn is a nonprofit professional with over 17 years of experience in the sector and is currently the Director of Nonprofit Leadership and Learning for the Nonprofit Association of Oregon. Jenn possesses a diverse set of skills in nonprofit management, with expertise in fund development, marketing, program design, and evaluation. Prior to NAO, Jenn served as the Executive Director of the Center for Nonprofit Stewardship, an organization that provided training and resources to nonprofits across the region before it joined forces with NAO in 2020. Jenn has also worked as an independent consultant providing nonprofit capacity-building and grant writing services to a variety of clients in the Willamette Valley and across the country.
Comedy Sportz: ComedySportz has been making people laugh in Portland since 1993, and everywhere since 1984. Their fast-paced, competitive improv matches are comedy for everyone. CSz Portland, also provides incredible business training: leadership, customer service, communications, team building and more.
Jeff Dense: Jeff Dense is Professor of Political Science and Craft Beer Studies at Eastern Oregon University. His research focuses on the tourism economics of festivals and events. Dr. Dense has conducted economic impact studies of the Great American Beer Festival, World Beer Cup, Oregon Brewers Festival, Waterfront Blues Festival, and the LPGA Cambia Classic. His latestpublication, "Economics of Craft Beer Festivals," appears in The Geography of Beer, Springer (2020).
Brandi Ebner: Brandi has had events in her blood since childhood.  Starting at 6 years old stamping hands at a horse show, she has been involved with nearly every type you can think of since.  Brandi owns One Decision Management, LLC, an association and event planning company, works full time at the Deschutes County Expo Center as the Vendor Coordinator, and has served on boards and committees for multiple event associations across Oregon.  As a vendor herself, her goal is always to make events easier for her vendors as she believes 'happy vendors help make a happy event!'  ​
Dan Floyd: Dan is currently the Chief Operating Officer and Co-Owner of Hood to Coast Race Series and President of Floyd Public Affairs. He has a demonstrated history of working in the public affairs, government relations, and the communications industries as VP of Government Affairs for the Northwest Grocery Association (NWGA), as Director of Public Affairs and Government Relations for Safeway's Portland Division, and as a consultant on numerous statewide and local grocery industry campaigns. Additionally, he's been a paid consultant with the Sunshine Division, and currently with NWGA and Our Streets PDX.
Jill Ingalls:  Jill Ingalls has worked with nonprofit organizations in various capacities for over 30 years. She has served as a volunteer, served on volunteer boards, and managed various volunteer programs along the way. Currently she is the contracted Executive Director for the Oregon Festivals & Events Association, Association manager for Willamette Valley Agriculture Association and the Marion County Farm Bureau. She and her husband Scott own 360EventsNW an event production, marketing, sponsorship, and consulting arm of Ingalls & Associates.
Royle Johnson: President of Royle Media, an eight-person, full-service agency headquartered in southeast Portland. Clients include the Oregon State Fair, Portland Auto Show, and Portland Winterhawks. As a "digital first agency," Royle Media approaches advertising, marketing, and public relations from an online perspective.
Michael Jonas: Michael Jonas, JD, MBA is the Principal Attorney and Owner of Rational Unicorn Legal Services. The firm offers pay-as-you-go legal services in OR, CA, and WA to small businesses, nonprofits, and artists/entertainers. The firm has numerous event and wedding venues, planners, and performers as clients. Services include but are not limited to small business and nonprofit formation, contract review and drafting, intellectual property services (ie. trademarking, copyrighting, patenting, licensing), and conflict resolution. The firm's slogan and action plan is "Community business law for everyone in the community." Michael is proud to represent clients of all walks of life, passions, and talents.
Renee King: King is a senior communications manager for Providence in Oregon. She oversees Providence Hood and Portland to Coast, Providence Bridge Pedal, and Providence Park – the home of Timbers and Portland Thorns FC. These accountabilities include brand management, community awareness, contract implementation and employee engagement. She also oversees traditional sponsorships for community engagement. Renee has been on the Providence communications team for nearly 26 years.
Ryan Kintz: Ryan Kintz is the founder of Afton Tickets and Afton LLC. Ryan has been in the live event industry for 15 years. With experience in producing concerts, booking artists, working with numerous venue owners, event organizers, and festivals - he is a leading expert in everything related to ticketing and optimizing an event's success. Afton has worked with over 500 venues, produced over 12,000 events in 60 cities, booked over 200,000 artists, and with Afton Tickets has helped fairs, festivals, concerts, and event organizers gain more control over their admissions, enhance customer experience, and capture more revenues.
Cindy Kerby: Cindy is a small business owner and designer from Lebanon, Oregon who has a passion for community and events. Cindy Kerby has been the director and Board Chairperson for the Lebanon Strawberry festival for the past 4 years.  She has extensive marketing and management experience. She is actively involved in the community serving on several non-profit boards over the past 20 years and uses her leadership skills to help grow and develop events.  She is the co-chair of Holidays in the Park and serves as a volunteer for the Chamber of Commerce.
Kristie Klavinger: CEO of K2Creative, Kristie's career spans over 20 years in the print industry. Specializing in design, brand merchandise, print production, marketing, and event activations, Kristie has worked with events such as Country Fan Fest, Hood to Coast, and the Oregon State Fair.
Courtney Latham: Courtney (aka DJ Flip Flops) started Flip Flop Sounds in 2009 with a couple speakers and a mixer. Today, his company has grown into the premiere sound and lighting company of Bend.
Thomas Moss:  Moss is a Producer for Dentsu Creative, managing sponsorships for brands like Crown Royal and Bullet Burban. He is a native Portlander with a knack for the creative.  Moss has experience running various experiential marketing campaigns across multiple verticals.  From dynamic multi-state brand campaigns to intimate start-up projects. Thomas has worked with brands such as AARP, Metro By T-Mobile, Miller, Diageo, and Lowes Home Improvement.
Paula Newman: Paula has nearly 4 decades of business experience in the Willamette Valley and explains her approach to a successful business in her first book. "Building a Business by Building Relationships; How a Heart for the Marketplace Can Help You Grow Profits," co-written with her husband Jim, explains the importance of working with people and growing your relationship skills. She and her husband currently only Schmizza Public House in Lebanon.
Angel Ocasio: A top physical comedian, actor, clown, writer and ukulele player, Angel Ocasio performs and teaches comedy & clowning skills throughout the United States. He has also performed and taught in Puerto Rico, Canada, Bermuda, Malaysia, China & Mexico. He produces, directs, writes, performs, and emcees for variety, vaudeville, & USO style shows. He is also an actor who has appeared in several T.V. commercials & television shows (Harley-Davidson, Figaro's Pizza, GRIMM, etc.). As a strolling act, Angel has entertained the audiences for such top performers as Willie Nelson, James Taylor, John Mayer and Pink Martini. He has performed on stage as the opening act for Wayne Newton and Patrick Lamb. Angel had a short stint as a featured clown for Culpepper & Merriweather Great Combined Circus and made promotional appearances for Ringling Brothers and Barnum & Bailey Circus. He also entertained at a premiere party for Cirque du Soleil "Saltimbanco" in Portland, Oregon. A graduate of the Ringling Bros. and Barnum & Bailey Clown College, Class of '84. Angel was selected as the Clowns of America International 2003 "Clown of the Year." Since 2011, Angel has been the official Portland Rose Festival's award-winning "Clown Prince" and is the artistic director for the Portland Rose Festival.
Cindy Ongers: Cindy Ongers is a relationship expert. Gathering over $200k in sponsorships for the Strawberry festival each year from sponsors that always are completely invested in the festival. Cindy has a unique ability for building and maintaining relationships. She works closely with the Chamber of Commerce and local businesses to foster relationships year-round.
Ron Riebel: Ron Riebel is the Owner and CEO of Celtic Protective Services and its parent company OrCal Security Consulting.  He has worked with numerous festivals, events, and mass gatherings all across the United States during his career.  He has extensive knowledge regarding the type of security issues and concerns that can affect an event no matter the size.  Proactive thinking and a more customer service-based approach set Celtic apart and that was brought forth in his mission to make Celtic a different kind of security provider.
Claire Ruddenklau: Claire Ruddenklau is the Event EMS Manager at Adventure Medics. As the Events EMS Manager, she works tirelessly with event coordinators all over the PNW to ensure we get the right resources to each event, so that no matter what goes wrong, we are there to help make it right.
Teresa Stas: Teresa Stas is a national speaker, author, and CEO of Green Cactus Event Sponsorship Agency. Her book "Sell Your Event!" was named one of the best new sponsorship books to read in 2022 by BookAuthority, and landed #1 in three categories on the Amazon Bestsellers List upon its debut. Teresa holds a masters in Mega Event Management from Florida International University.
Renee' von Hagel: Renee' has over 35 years of expertise in marketing, advertising, and public relations. She is highly organized and insightful, has a special love for events, and has planned, implemented, marketed, and developed sponsorships for everything from Kid Fairs, Health Fairs, and Wine and Western Festivals to the Fresno Greek Festival, one of the largest west of the Mississippi!
Conference Attendee Rates
Registration Includes:
Conference Welcome Packet
Educational Sessions from Leading Industry Experts
Entrance to Hospitality Night Celebrations
Meals: Thursday Night Dinner on the Town, Friday Lunch, Friday Ovations! Awards Dinner, Saturday Lunch

THANK YOU
to everyone that donated to our
silent auction and raffle tables
Funtastic Shows
Rational Unicorn
Habitat Store - Lebanon
Kulonis Family
Family Tree Relief Nursery
Rascal Rodeo
Oregon Jamboree
Honey Bucket
Waterfront Blues Festival
Astoria Chamber
Green Cactus
Oaks Amusement Park
Adam's Rib
Phoenix
Rouge Music Festival
Lincoln City Chamber
Brasada Ranch
Astoria-Warrenton Chamber
Linn Lanes
Lebanon Community Pool
Portland Rose Festival
Casacade Air Show
Oregon State Fair
Ontario Area Chamber
First Taste Oregon
Lebanon Strawberry Festival
Jackson Fair and Expo
Divine Distillery
Where to Stay
We do not have a host hotel in Seaside this year. For hotels in the area, please check HERE for the Seaside Chamber of Commerce Directory.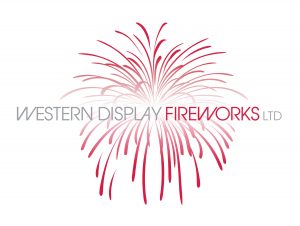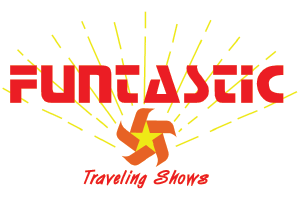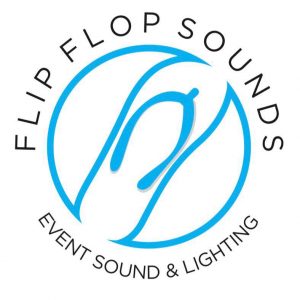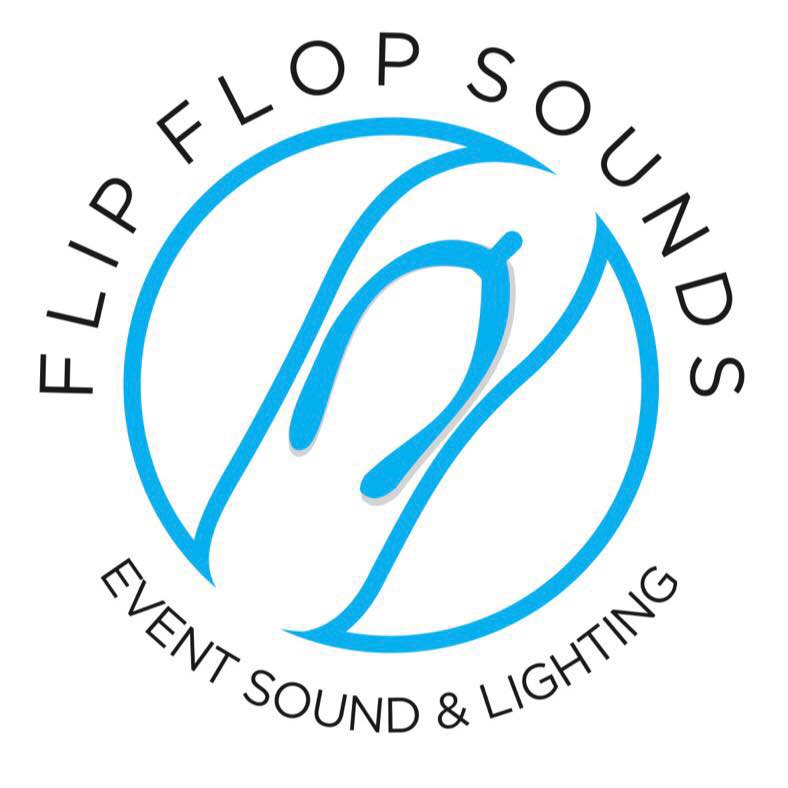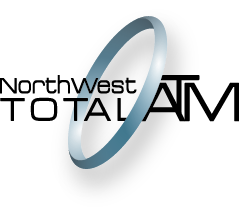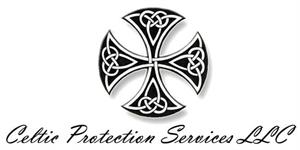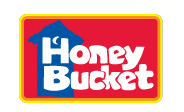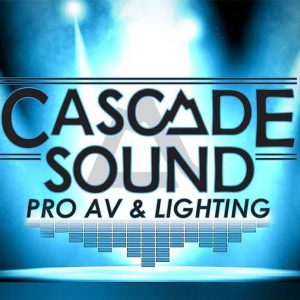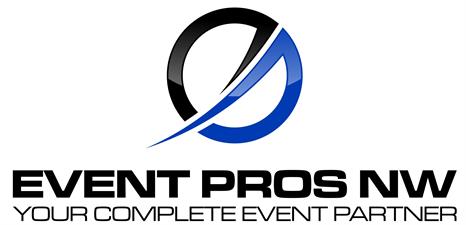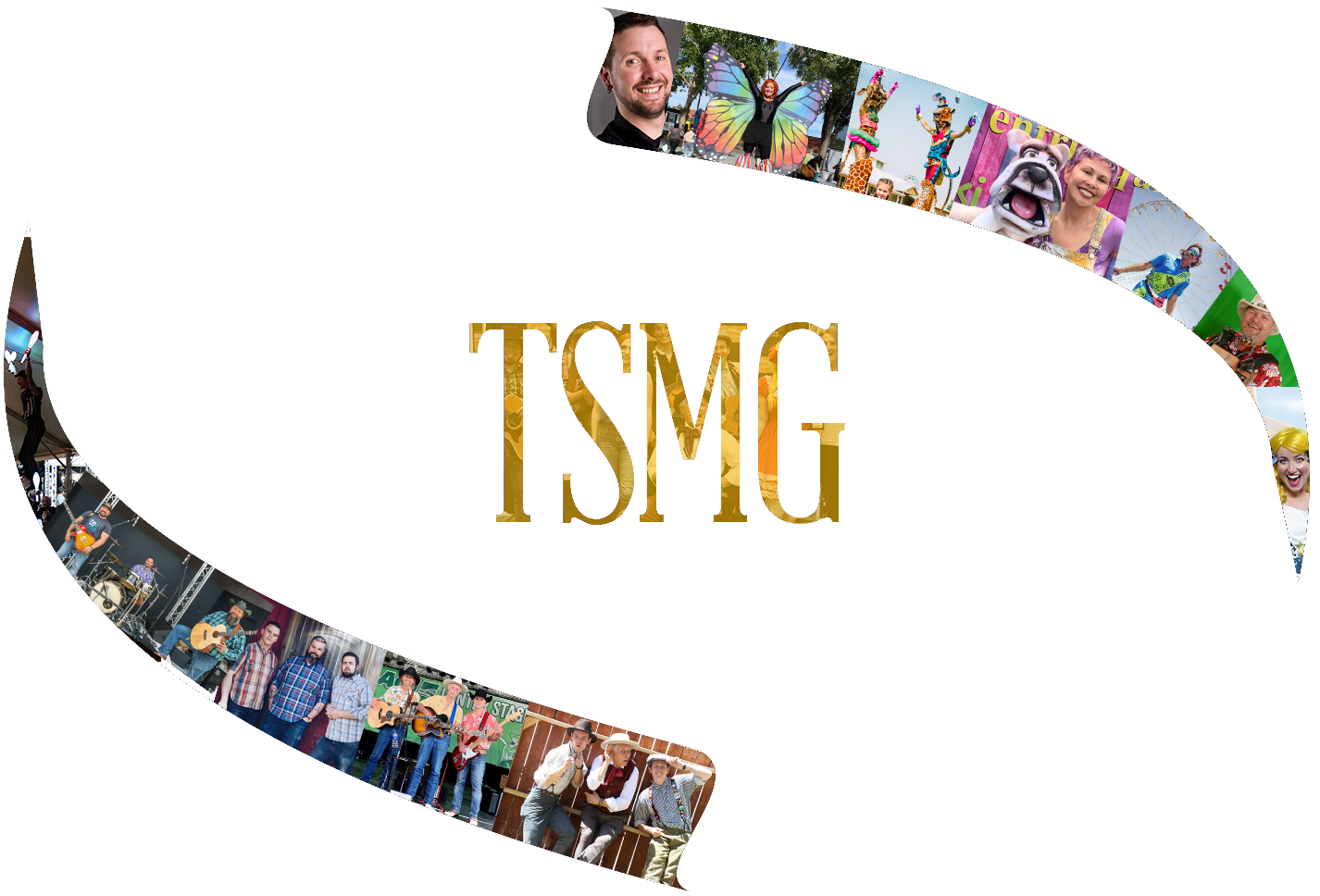 Some memories from our 2023 Conference in Seaside, Oregon.
Yo Ho! Yo Ho! The Events Life for Me